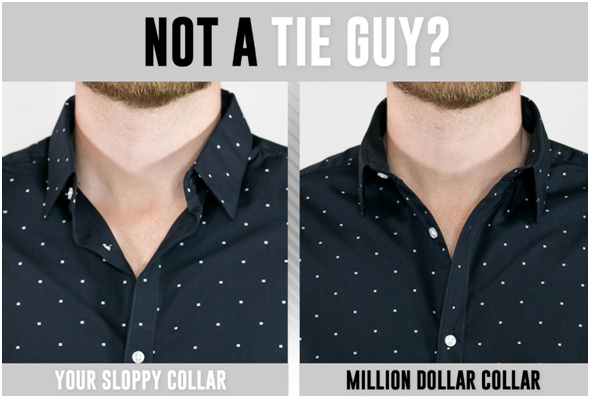 Million Dollar Collar
FIRST SHIRT FREE
Million Dollar Collar® is the only – patented – permanently installed placket stay for dress shirts designed to prevent a shirt's placket from collapsing when worn unbuttoned.
Thin, Lightweight, and Durable.
Provides much-needed reinforcement.
Result: Sharper, More Polished appearance.
Easily installed or integrated into production process.
Fits all plackets.
Men's & Women's shirts.
Our Locations
Main Plant & Retail Store
3430 Fairfield Ave. So.
St. Petersburg, Fl 33711
Monday – Friday: 11am to 8pm
Saturday: 9am to 2pm
Sunday: Closed
Northeast Store
2206 Fourth Street N.
St. Petersburg, Fl 33704
Monday – Friday: 10am to 7pm
Saturday: 10am to 2pm
Sunday: 12pm to 5pm
Comments are closed.