THE SACINO FAMILY OF COMPANIES
Serving the garment and textile needs of our customers since 1916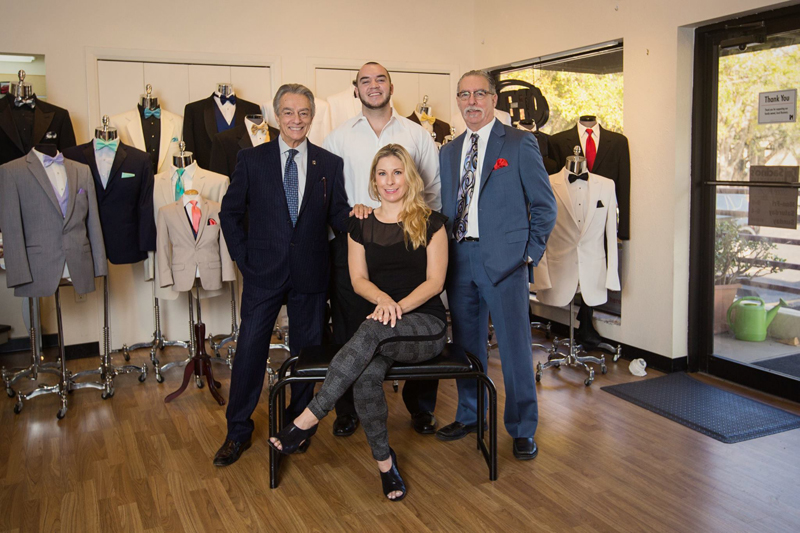 Ron Sacino, the president of Sacino's is an active leader in the retail and fashion industry. He currently serves on the Executive Committee and Board of Directors of the National Retail Federation and the Florida Merchant's Association. He is past president of the Florida Retail Federation and the International Formalwear Association, and continues to serve on both boards. He is often tapped to provide expertise in customer service, fashion retailing and consumer trends by major media outlets.
Community and Industry Leaders for Four Generations
Sacino's has been in business since 1916, and has become one of the most respected family-owned companies in Florida, and a local leader in the Tampa bay area.
John B. Sacino, an accomplished master tailor, opened a retail business on Central Avenue in downtown St. Petersburg. Shortly after, his two sons Jerry and Aldo joined him, and now his grandsons, Ron and Greg run the company.
Known for its high-touch, quality service in its retail clothing stores, a natural extension was to open laundry and dry cleaning outlets, and provide pick-up and delivery at residences and offices throughout Tampa Bay.
In addition to the Fine Dry Cleaning and Valet, Sacino's offers custom tailoring and alterations, shoe repair and tuxedo rentals throughout the southeast.
Sacino's has been honored as the Florida Small Business of the Year, and continues its leadership in the retail, fashion and small business industries nationwide.
Comments are closed.