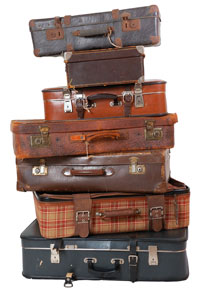 Luggage Repair & Bags Too!
Don't toss your luggage! The most respected luggage repair service in America is located in Tampa, and honors warranties from most luggage manufacturers. For only $17, Sacino's will transport your warrantied luggage to the baggage repair experts in Tampa, they'll contact you and let you know what is covered and what is not.

When it is ready, Sacino's will bring it back to you.
Our Locations
Main Plant & Retail Store
3430 Fairfield Ave. So.
St. Petersburg, Fl 33711
Monday – Friday: 11am to 8pm
Saturday: 9am to 2pm
Sunday: Closed
Northeast Store
2206 Fourth Street N.
St. Petersburg, Fl 33704
Monday – Friday: 10am to 7pm
Saturday: 10am to 2pm
Sunday: 12pm to 5pm
Comments are closed.