Frequently Asked Questions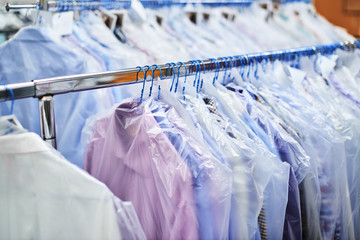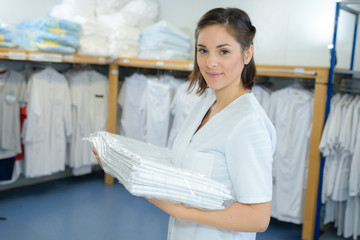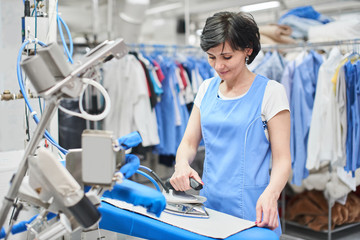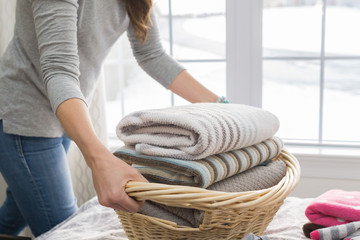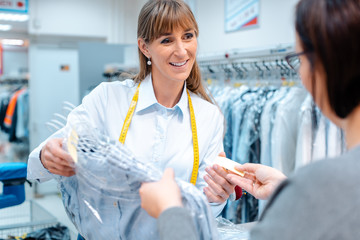 How is Sacino's Dry Cleaning different from other dry cleaners?
Sacino's offers exceptional personalized service to all its customers, which means we go far and above any competitor in our wide variety of services. Our prices are very competitive within the Tampa Bay area and and our knowledge of textiles and fabric care is second to none!
How can I make sure my clothes will be cleaned to my satisfaction?
Speak to our professional counter associates and provide as much information about the garments as you can. Let them know if there are any particular stains or spots already on the garments. Inspect your clothes with our counter associate when you drop them off. Please make note of any underarm stains, dye transfers, loose buttons, tears or worn areas or fading colors. This information is important to us to help Sacino's meet your needs and expectations.
Why do women's blouses cost more than men's shirts?
Each woman's blouse is pressed and finished by hand; men's shirts are pressed by a machine, which are too large for a woman's blouse.
How quickly will my clothes be ready?
Our turn-around time is usually three days: Bring your clothes in on Monday; they'll be ready on Thursday after 4:00pm. However, if you do need them faster, we can accommodate you at no extra charge. Items requiring same-day service must be dropped off before 9:15am. Should your clothes have stains that need attention by our dry cleaning specialists, please allow the normal time for cleaning.
What are your basic laundry services?
Sacino's Cleaners offers eco-friendly laundry service as well as pick-up and delivery from your residence or place of business (see locations map).
Do you want starch...None, Medium or Heavy?
Starched shirts are stiffer in the body of the shirt as well as the collar and cuffs. It is difficult to do light starch, so we recommend no starch, however, the collar and cuffs will still come out crisp. We can always change your starch preference at any time. Should you be traveling, please let us know and we will be happy to fold your shirts for easy travel.
Can dry cleaning shrink my clothes?
It's rare, but possible. Shrinking is normally induced by water, and there is no water added during the dry cleaning process. So there is little risk of having your favorite cashmere sweater come back sized for a Shih Tzu.
Does Sacino's offer Press Only?
Yes! This is a favorite service of many customers. When you prepare your laundry bag, specify which items are to be "Press Only" and let the Sacino's associate know by telling them and placing a note in your bag. There is a per-item additional fee for Press Only services.
Does Sacino's Cleaners handle corporate accounts?
Yes, we welcome corporate accounts with pickup/delivery from your office or place of business on a regularly scheduled basis. Please contact us via our phone: 727-471-0573 or email: info@sacinocleaners.com, for further details.
Do you pick up and deliver to area homes and offices?
We offer FREE, convenient pick-up and delivery service to both homes and offices in the St. Petersburg/Tampa Bay area, according to pre-determined routes. We pick up and deliver on Monday and Thursday or Tuesday and Friday depending on the area in which you live or your business is located.
Do I have to be home for the pick-up and delivery?
It is not necessary to be present for pick-up or delivery as long as we agree upon the method to receive/drop off your laundry. You can leave your laundry in a Sacino's Cleaners bag in your designated area.
Comments are closed.